At the very end of his life, in combat on the open ground south of the Miller Cornfield at Sharpsburg, John S. Taylor was entirely fearless ...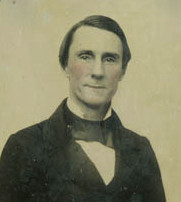 J.S. Taylor  c. 1845
He was born in Norfolk, Virginia in 1820 to a family with a tradition of military service. His grandfather John Saunders had been a US Army Major General, and his great-grandfather Celey Saunders commanded the Virginia State Navy ship Thetis (1778) in the Revolution.
He began his own career in December 1836, then 16 years old, when he joined the US Navy.
read the rest of this entry »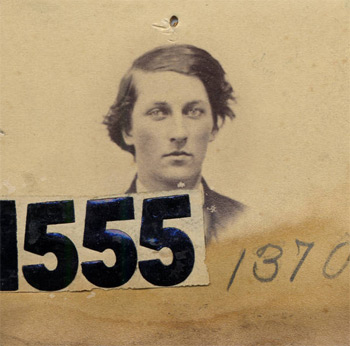 Arthur F. Hascall, (c, 1861, NY State Military Museum)
I'm scrubbing through unit rosters, regimental histories, and many other documents as part of the Antietam Roster Project. Most of the listings are sketchy and dry, and when I have the chance, I like to dig a little deeper for more information to flesh out the individuals who were at Antietam.
An example of how this sometimes goes, with a bit of an unexpected twist, is the case of Sergeant Arthur Hascall of the 61st New York Infantry.
read the rest of this entry »
There's a large and active group among students of the American Civil War fascinated with the service of Irishmen in the conflict, and with the Irish Brigade of the Army of the Potomac in particular. There's a vast amount of lore and legend on the subject, which I've only really noted in passing. I know … and with my surname, too.
So it is with some trepidation that I dig here into the life and passing of Patrick Phelan (Felan) Clooney. One of those heroes of the Irish Brigade at Antietam.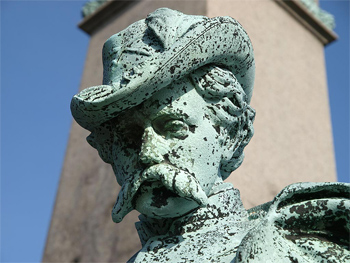 detail from the Soldiers Monument, Calvary Cemetery, Queens, NY (2009, biostheoretikos.com)
I am prompted by an effort underway to rescue a memorial to Clooney in his native Waterford. Thanks to James Doherty, who is fund- and awareness-raising, and Damian Shiels, who brought him to my attention…
read the rest of this entry »