A Fierce Glory: Antietam – the Desperate Battle that Saved Lincoln and Doomed Slavery (Da Capo Press, September 2018) by Justin Martin.  Hardcover; 250 pages main text, 315 total; 3 basic maps, 36 photos, endnotes, index. ISBN: 978-0-306-82525-5 (hardcover), 978-0-306-82526-3 (e-book). $28.00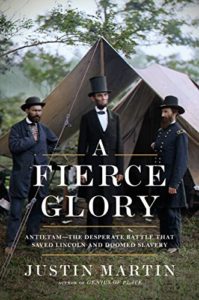 In A Fierce Glory Justin Martin has written a personal and approachable book about the great and terrible battle of Antietam. His narrative style is breezy and conversational, quite different from the usual voice on this subject, but with it he successfully interprets some important political and military themes for a general-reader audience.
This book is an excellent choice for anyone looking for an introduction to the battle of Antietam or for American Civil War history more generally. It offers a good way to learn about the battle itself and, perhaps more important, indelibly links the battle to its most enduring legacy, the Emancipation Proclamation. Those looking for a detailed tactical study of the battle should choose another volume.
read the rest of this entry »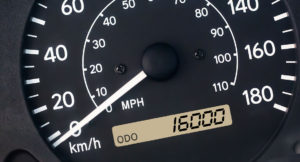 I am pleased to report that I've just added the 16,000th person to the Antietam on the Web (AotW) database. There's much more to the AotW website than people, of course, but they're what keep me going at it year in and year out.
16,000 is a nice round number and perhaps large enough to be statistically interesting. It also marks a good point to stop and take stock.  To that end I've built some simple charts of summary data about all those people …  
read the rest of this entry »
Adolphus Greely was only 18 years old but already a veteran of more than a year's Army service by the time he was wounded in the face in combat in or near the West Woods at Antietam on the morning of 17 September 1862. He was a Corporal in Company B, 19th Massachusetts Infantry.
Before the War he'd been working as a jeweler in Newburyport, Massachusetts, and was eager to find a bigger place in the world for himself. The Army gave him a chance to do just that.
Twenty years after Antietam he was leading a scientific observation team near the North Pole, and a year after that he was in very great danger of dying there …
read the rest of this entry »