The Henry Daily Herald reports Col C.T. Zachry's last home, a house in McDonough, Georgia, will be relocated to serve as visitor's center or museum at the Nash Farm site.
Zachry was Lieutenant Colonel of the 27th Georgia Infantry at Sharpsburg, where he succeeded to command of the regiment when Colonel Smith was killed in action.
The Nash Farm is noted as the site of the last action of the Atlanta Campaign of 1864.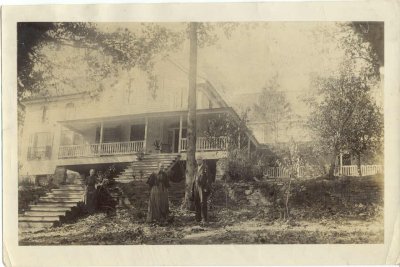 Col Zachry before his next-to-last house, "Peachstone", Henry County, GA
(photo from g-g-grandson Posey B. Howell)