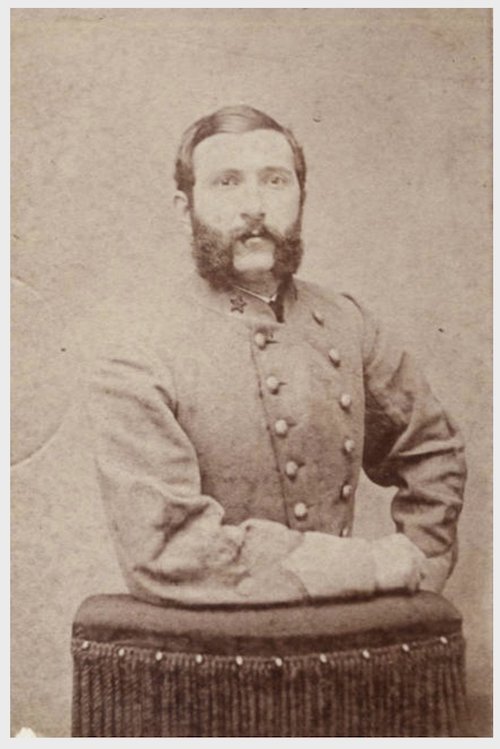 From Breslau in Germany, Adolph Proskauer came to America in 1854 and was a bookkeeper in Mobile, AL at the start of the war. He enlisted as Corporal in Company C, 12th Alabama Infantry in May 1861 and was Captain of his Company by May 1862. He was wounded at Sharpsburg in September 1862, promoted to Major, wounded at Chancellorsville in May 1863, and slightly at Gettysburg in July 1863, where he led the regiment as senior officer on the field.
I can see him now, in mental view, as he nobly carried himself at Gettysburg, standing coolly and calmly, with a cigar in his mouth, at the head of the 12th Alabama amid a perfect rain of bullets, shot and shell. He was the personification of intrepid gallantry, of imperturbable courage.
He was hit yet again at Spotsylvania in May 1864 and went to the Veteran Reserve Corps in January 1865.
His photograph is in the Alabama Archives.