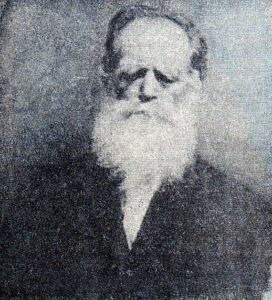 Malichiah Reeves was largely uneducated before the war but resumed schooling after and was ordained a minister in the Baptist Church in 1888. He served in churches in Henderson and Anderson Counties in Texas.
He was slightly wounded at Sharpsburg in September 1862 as an 18 year old Private in Company I of the First Texas Infantry, but survived that and was promoted to Sergeant in 1864.
This somewhat impressionistic copy of his post-war photograph was shared on his Findagrave memorial by great-grandson Rick Featherston.