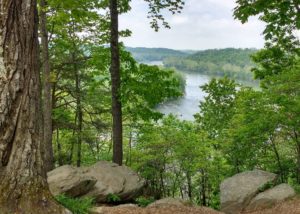 [Looking over the cliff at the Shenandoah River, southwest edge of Harpers Ferry NHP near Chambers (Murphy) Farm. Imagine dragging artillery up that!]
I had a most excellent long weekend, last, on the Maryland Campaign Tour organized by David Woodbury (Woodbury Historical Tours) and guided by Tom Clemens. Too many highlights to list.
We tramped the ground around Harpers Ferry and on the South Mountain gaps, walked all over Antietam, and ended up in the rain under the bluffs on the (West) Virginia side of Boteler's Ford near Shepherdstown. Every day brought new insights and views from new angles.
Thanks again to Dave and Tom, and to all my fellow stompers. What a great group of folks.
Here are a few more photos …
[Part of the tiny Civil War museum at the Gathland State Park at Crampton's Gap, MD. Very nicely done]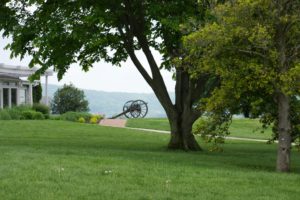 [The "blogger's gun" at the Visitors Center, Antietam National Battlefield]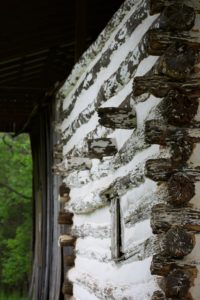 [Detail of the Mary Locher cabin on the Alfred Poffenberger farm, Sharpsburg. Debris on the ground around it includes hardened chunks of the original horsehair-stiffened mud daub]
[View looking east toward the West Woods at Antietam from the Alfred Poffenberger farm. 15th Massachusetts monument in the background]