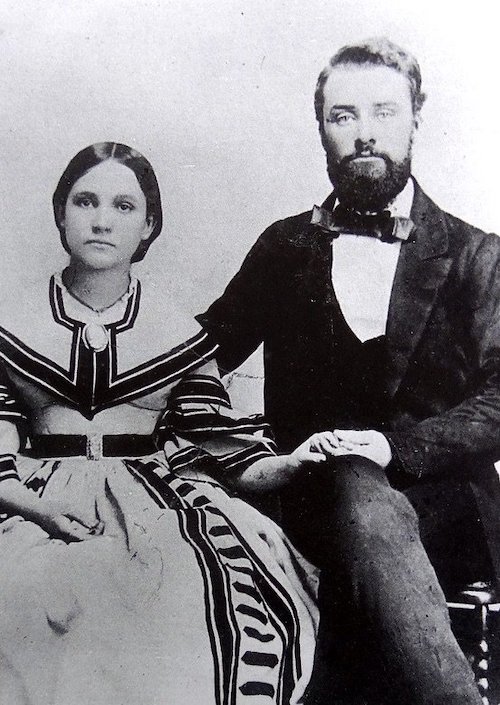 Anderson County, Texas farmer and lawyer Elbert Sevier "Hugh" Jemison married Louisa Anne McElderry in their hometown of Talladega, Alabama in October 1858. He was 23, she was 16. Here's a stunning photograph of the newlyweds, online from user Brian on Flickr.
Jemison was commissioned First Lieutenant of Company G, First Texas Infantry in June 1861. He was wounded at Gaines' Mill, VA in June 1862 and at Sharpsburg in September, and promoted to Captain in August 1863. He was detailed on recruiting duty in the Trans-Mississippi Department in the Spring of 1864 and resigned his commission on 9 August 1864, but may have had later service in the Texas Reserves.
He was a cotton broker in the 1870s and 80s and President of the Houston, East & West Texas Railway (HE&WTR) Company, later part of the Southern Pacific, in the 1890s.