Joseph L Bartlett is seen in the Official Records of the Union and Confederate Armies as a Captain in the Confederate States Signal Corps at both Manassas in August 1862 and near Harpers Ferry in September. He was surely a signalman, but it is more likely he was actually a Private in both places.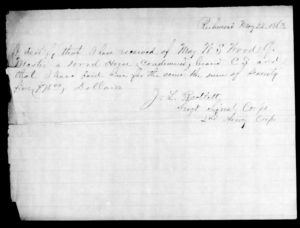 There are very few records of him, but I did find this voucher he signed when he bought a condemned CSA horse in May 1863.
_______________________
I first heard about Bartlett in a 2005 email conversation with David Winfred Gaddy, retired NSA cryptanalyst and historian, who clued me to the fact that he probably wasn't actually a Captain as the Official Records compilers assumed.
I am sorry to have just learned that Dave passed in 2015; I think he would have been amused to see this scrap of paper.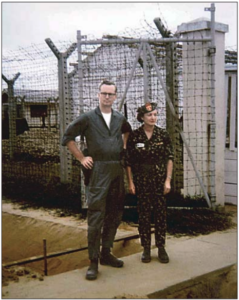 Here he is on temporary duty in Vietnam in 1960, with NSA cryptologist Gene Raymond, in a photo from the 2017 edition of his translation of A History of the Cryptographic Branch of the People's Army of Viet Nam, 1945-1975 (1994), online [pdf] from the Center for Cryptologic History, National Security Agency.