First Lieutenant William Findley Drum led Company B of the 2nd United States Infantry in their foray over the Middle Bridge at Antietam on 17 September 1862.
In 1865 he was appointed Lieutenant Colonel (soon Colonel) of the 7th New York Veteran Volunteer Infantry regiment.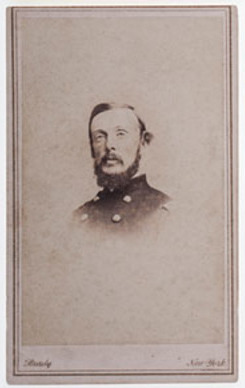 He continued in active Regular Army service after the war, eventually promoted to Lieutenant Colonel of the 12th US Infantry in 1886.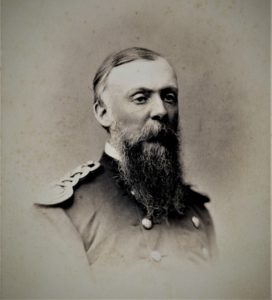 William was the son of Captain Simon Henry Drum (USMA 1830) who was killed at Mexico City in 1847.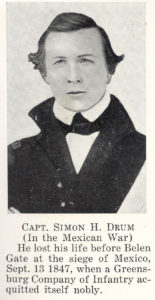 _______________
Photo sources
First Lt Drum (c. 1862) from a CDV contributed to Findagrave by Darryl Smith.
Colonel Drum (1865) from a CDV sold at auction via lotsearch.
Lieutenant Colonel Drum (c. 1886) from family genealogist Susan Kay Keel via Geni
father Captain Drum (c. 1847) is from Burg of Greene, in Pictures Seen (1927) – a book about Greensburg, PA – It's online from the University of Pittsburgh Libraries.