Captain Antoine Leopold Gusman commanded Company A of the 8th Louisiana Infantry in action at Sharpsburg on 17 September 1862.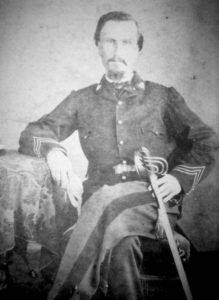 Captain Gusman was captured in November 1863 and was held at Johnson's Island for the rest of the war. He remained a prisoner much longer than most Confederate POWs, though – to November 1865 – because he refused to take an oath of allegiance to the United States.
Here's the card from his Compiled Service Records describing that situation: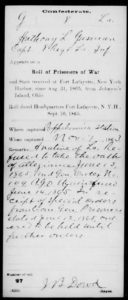 His photograph was shared to Ancestry.com by user Lancieux1962 in 2017. His CSR card is in the National Archives; I got my copy online from fold3.