Captain William Renwick Smedberg was in command of Company F, First Battalion, 14th United States Infantry in combat at Antietam on 17 September 1862. He was seriously wounded in the Wilderness in 1864 and lost his right foot to amputation, but survived the war and served another 5 years in the US Army afterward.
Here are William (standing) and his younger brother Charles Gustavus Smedberg, Jr. (1841-1863), probably photographed in 1861. Charles in the uniform of the 7th New York State Militia, William as a Private in the National Rifles of Washington, DC, before either was commissioned in the Regular Army.
William Renwick and Charles Gustavus Smedberg were the youngest of the 11 children of wealthy New York import-export merchant Charles Gustavus Smedberg (Sweden 1781-1845) and his wife Isabella Renwick (1797-1867). Charles and Isabella are seen here in a pair of 1815 miniature watercolors, probably commissioned on the occasion of their wedding, now at the National Portrait Gallery in Washington.
Below are brothers "Renwick" and "Charlie" again, this time as small boys with their widowed mother Isabella in about 1847. A financial calamity and Charles Sr's death in 1845 left Isabella and her children in reduced circumstances, but still well within the upper strata of New York society.
There are a couple of more faces in William's past I can share:
His grandmother Jane Jeffrey (Scotland 1774-1850), his mother's mother, married William Renwick (England 1769-1808), another successful merchant, in New York in 1792 and they had 9 children.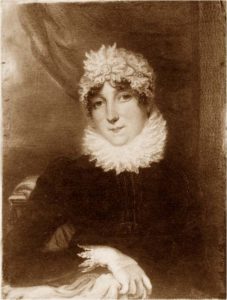 Another of those 9 Renwicks, Isabella's sister Jane Jeffrey Renwick (1801-1848) married US Naval officer Charles Wilkes (1798-1877) in 1826. You'll recognize his name from his Antarctic exploration (1840) and his role in the Trent Affair (1861). So Charles Wilkes was William's uncle by marriage.
Keeping it in the family, Jane and Charles Wilkes' son Jack married William Smedberg's sister Jeanie; they were first cousins.
To get back to Captain William Smedberg, here he is post-war, toward the end of his US Army career in 1870.
He then went to San Francisco, where he spent the rest of his life. By 1885 he was Colonel of an Artillery unit in the California National Guard (NG), which fact is an excuse to show you his fabulous and intricate monogram (WRS) on a presentation watch his command gave him in 1885.
… and here he is in about that same year, possibly in his NG uniform.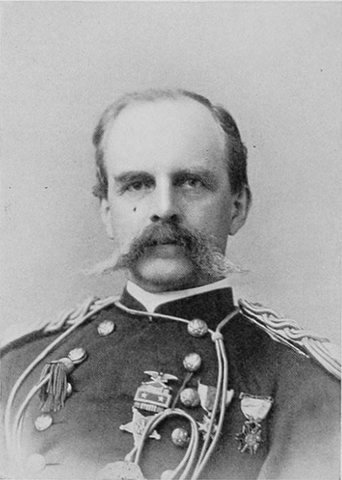 But wait, there's more.
William Renwick Smedberg was only the first of his name. There have now been at least five in sequence. I can't tell you anything about William Renwick Smedberg V, who is probably living, and if there's a VI or not, but here are the others.
His son W.R. Smedberg, Jr. (1871-1942), Brigadier General, USA
Grandson W.R. Smedberg III. (1902-1994), Vice Admiral, USN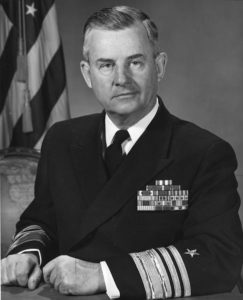 Great-grandson W.R. Smedberg IV. (1929-2008), Rear Admiral, USN
---
Notes
The photograph of William and Charles in 1861 is from a CDV contributed to Charles' memorial by Rick Calvert.
The miniatures of Charles, Sr and Isabella are probably both at the National Portrait Gallery; Charles' listed here.
Grandmother Jane Jeffrey's portrait is of unknown provenance, posted by the Charlotte-Mecklenburg Library as part of a lovely online exhibit about the Renwick-Smedbergs centered on William's sister Jeanie.
That exhibit is also the source of the picture of Isabella and her two youngest boys in about 1847.
Charles Wilkes portrait was painted by Thomas Sully in 1843 and is also in the National Portrait Gallery.
Capt. W.R. Smedberg in 1870 is from Michael J. McAfee, Curator of History, West Point Museum, and was shared online by Kirk Ramsey.
His watch was sold at auction by Cowan's in 2018.
His c. 1885 portrait photograph is from Lewis Randolph Hammersly's Biographical Sketches of Distinguished Officers of the Army and Navy (1905). A contemporary shot of him, but in civilian clothes, is at the Library of Congress.
BGen W R Smedberg, Jr (1919) is from a photograph at the National Archives. From the title, he commanded the 63rd Infantry Brigade; March to the Rhine; Army of Occupation [WWI].
VAdm W R Smedberg III (1959) is from his bio sketch from US Naval Institute. Superintendent at the US Naval Academy (1956-58), among other posts.
RAdm W R Smedberg IV (c. 1980) is from a photograph accompanying his obituary on the Arlington Cemetery site.