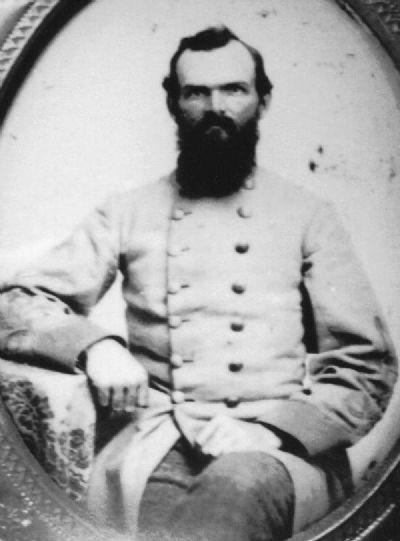 Lieutenant Colonel John Marcellus Steedman commanded the 6th South Carolina Infantry in action on South Mountain on 14 September 1862 but was still suffering from wounds he received at the Seven Days in June and at 2nd Manassas in August, and was relieved by Captain Cantey at Sharpsburg.
He did return to command, was promoted to Colonel in May 1864, and surrendered his regiment at Appomattox Court House on 9 April 1865. Not long after the war, in January 1867, he was murdered (or "assassinated"); family lore says he was killed by former slaves looking for money.
His photograph is from an unknown family member, posted by Jason Spellman to his blog The Significant Word (2013).