Private Joseph Andrew Roe of Company G, 13th Georgia Infantry was wounded at Sharpsburg on 17 September 1862. Several later muster roll records say he enlisted in Frederick, MD only days before, on either 5 or 15 September: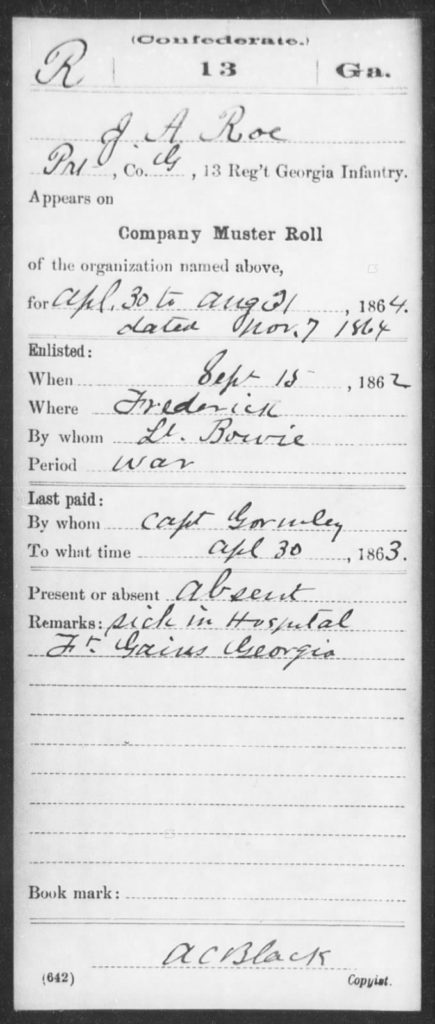 Although fun to imagine he was wounded as few as two days after joining his Company, I think it unlikely.
First, because neither 5 nor 15 September were dates on which a man could have enlisted in the Confederate Army in Frederick, MD. Confederate troops first arrived in that city on the 6th and the last units departed on the 13th.
More definitively, there's this pay record for him dated 24 September 1862 – when he was in Richmond recovering – that suggests he probably enlisted on 16 May 1862 with other recruits for the Company, at Causton's Bluff near Savannah, GA.
The muster roll card and pay voucher above are from Roe's Compiled Military Service Record jacket at the US National Archives, online from fold3.