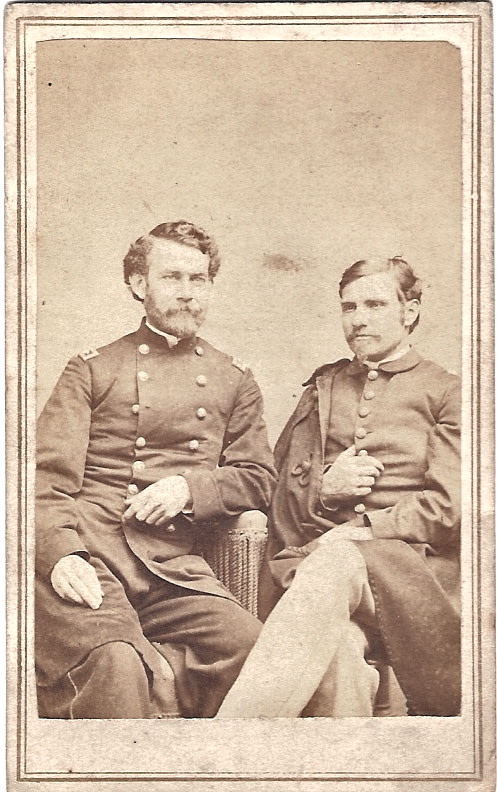 At left here is brevet Lieutenant Colonel and AAG Robert Hampton Ramsey (1838-1876), of General George Thomas' staff, previously of the 45th Pennsylvania Militia, and on the right a very tired-looking Captain Edward Henry Leib, former First Defender from Pottsville, PA and brevet Major, 5th United States Cavalry.
This is late 1865 and Leib is probably still recovering from a gunshot through his body received at Five Forks, VA on 1 April. Captain Leib was at Antietam in September 1862 and in more than 100 other actions during the war.
His Army career ended in disgrace in 1877, however, due to drinking and conduct unbecoming, related to a "severe and depressing domestic affliction" – unpleasant assertions about his wife and "an affair of honor" with his commanding officer.
Frohne's Historic Military sold this fine carte-de-visite photograph in about 2010; I found it on ancestry.com.