Norwegian-born Private Endre Iverson "Andrew" Lockrem of the 2nd Company, Minnesota Sharpshooters was wounded by two gunshots, left on the field, and captured at Antietam in September 1862. He was discharged for disability in February 1863 and went home to his farm in Northfield, MN. He married fellow Norwegian Anna Halvorsdatter in 1864 and they had 7 children together.
Above are Endre and Anna, possibly on the occasion of their wedding. A younger Anna, below, in a haunting photograph, I would guess of about 1860.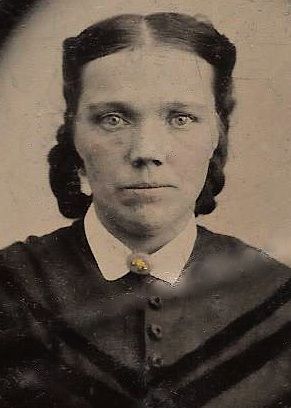 Here are all 9 Lockrems in about 1885. All three photographs here were kindly contributed to Endre and Anna's Findagrave memorials by Mark Daley.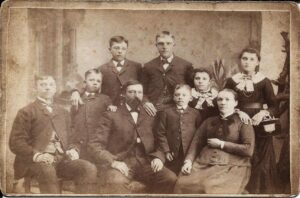 [updated February 2021].