This painting by Antietam veteran James Madison Stone, late Corporal, 21st Massachusetts, was exhibited at the World's Columbian Exposition in Chicago in 1893.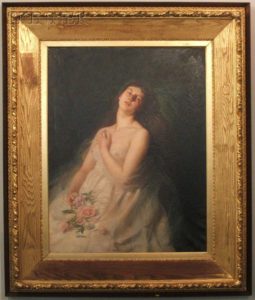 In 2010 it was sold at auction by Skinner for $4148. It's asking price in 1893 was $800.

Here's Stone on the frontpiece of his memoir, which is online from the Internet Archives.