The Crocketts in the 1890s in a photograph by Nathan Miles Wilcox (1845-1936), Georgetown, TX. Edward R. Crockett was captured in action at Sharpsburg in September 1862 while Corporal, Company F, 4th Texas Infantry.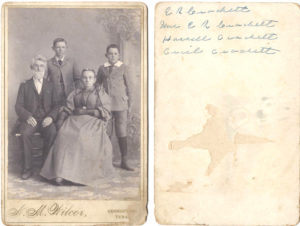 That's his wife Agnes Mercer (1841-1920) to his left and the youngest boys of their 13 children – Roy Hassell Crockett (1879-1950) and Cecil Leslie Crockett (1885-1964).
Here he is, a little closer: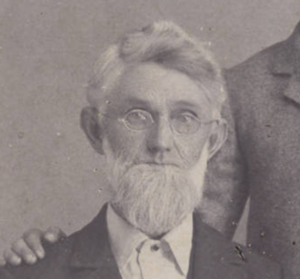 The photograph is in the Lawrence T. Jones III Texas Photographs collection at Southern Methodist University in Dallas.