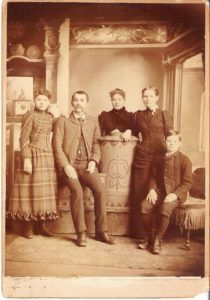 This is Francis Alexander "Frank" Shuford, late of the 4th North Carolina Infantry, with his family almost 30 years after the Maryland Campaign of 1862, where he was made a prisoner of war. Left-to-right they are Alice Mabel, Frank, Carrie Lee, Laura Jones Harbin, and Fred Homer Shuford.
Daughter Mabel arranged for his government headstone in 1936 …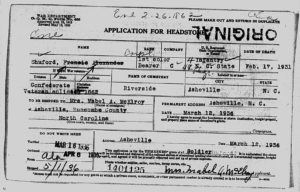 … but a War Department clerk inserted "44 Regt" on her application and someone in the Department got Frank's year of death wrong, which is why his stone is not quite right.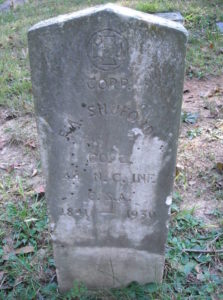 _________________
The family portrait above was contributed to his Find-a-grave memorial by user A touch of TLC in 2021. The photograph of his marker is by James Arthur, also on his memorial page. Mabel's application for that stone is from Frank's Compiled Service Record jacket, online from fold3.