William Crosby enlisted as a Sergeant in the 7th Maine Infantry in August 1861, then an 18 year old student living with his parents and siblings in Bangor, Maine.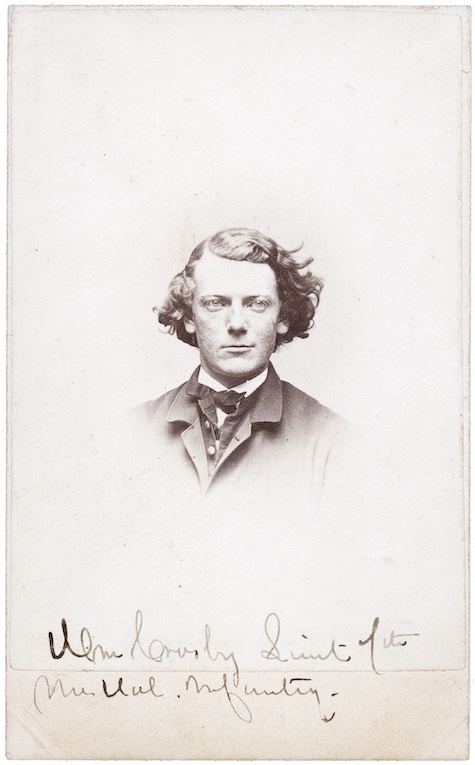 He was described as being 5′ 10″ tall, brown haired, with light complexion and blue eyes. No doubt about those eyes.
He was Captain of his Company by the end of the war, and also had service in the US Veteran Volunteers, and after the war, was a Regular Army officer until discharged in 1874.
This stunning photograph (touch to enlarge) is from the Maine State Archives and is online with nearly 2,500 other Civil War Era Soldiers' Portraits through the Digital Maine project.